Vera Zvonareva: Serena and Clijsters did not let me play my best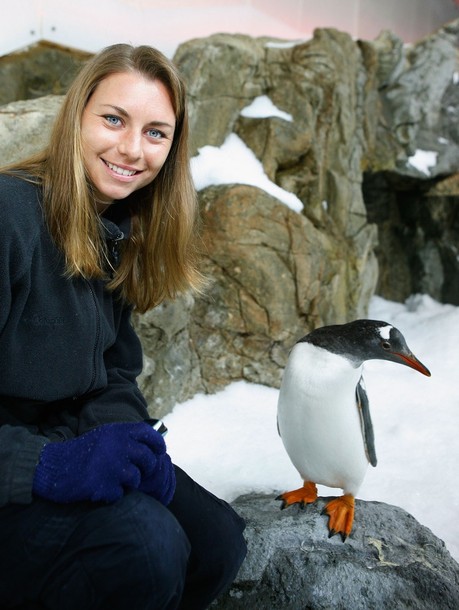 Without any major title to her name, Vera Zvonareva will start the 2011 season at a career high ranking of No 2. She tells DNA that she is never too worried about rankings.
How does it feel to end the year at No 2?
It is a good feeling to reach career high ranking of No 2 and finish the year there. I had a good season and worked very hard, but I never worry too much about rankings. I know if I prepare well, compete hard and do my best, the rankings will take care of themselves.
You reached the final of Wimbledon and the US Open but could not win. What went wrong?
I am not sure. I don't think I played my best tennis in either of the matches and it was disappointing. But I have to say Serena (Williams) and Kim (Clijsters) both played well. They didn't let me play my best and that is why they won. However, I was happy to reach my first two Grand Slam finals and I think I have learned a lot from those matches. I will carry those lessons into 2011.
As a tennis player, what is more important —- ranking or number of Grand Slam titles?
I think winning Grand Slam titles is more important and I will keep working towards achieving it.
You come from a family of sportspersons. Your mother was an Olympic hockey player; father used to play bandy, what made you pick up tennis?
I played a number of sports as a little girl but then my mom made me try tennis and that is what I ended up sticking to. I guess tennis was just a good fit for me.
How do you rate the current competition in the WTA?
I think there are so many good players these days. All the girls are quick, hit hard and compete well. Each week you know you are going to have to play your best to win the title.
Who is the most dominating player you have played against?
There are a few but Serena is tough because she just comes at you with so much speed. She is a great athlete.
What excites you more in playing for the country and at a Grand Slam?
I have really valued my Fed Cup and Olympic experiences. It is a great honour to represent your country and be part of a winning team. I think it is something tennis players don't get to experience very often. So, when we do, we really enjoy it.
Which is your favourite surface?
I like them all but I think I prefer hard courts to other surfaces.
Which Grand Slam do you like the most and why?
I love the history of Wimbledon and since I reached my first Grand Slam final there, it has a special place in my heart. I also like New York and the excitement of the US Open. The crowds there are so much fun and the night matches add a lot to the entertainment.
With so many hours spent travelling around the world, how do you make time for family?
I sometimes feel like I live my life in airports and hotel rooms but that is part of being a pro tennis player. I don't get home very often and I am usually travelling or training during holidays. So, I just make the most of any time I can spend with family and friends. We kind of have to make our own holidays and enjoy those moments together.
What about friends on the circuit?
I am friends with a lot of the other Russian girls and we chat quite often at tournaments. It is tough though because everyone is so focused and so intense that it is sometimes difficult to just relax and enjoy each other's company. However, we all try to make it work and make the most of it.
Published: Sunday, Dec 12, 2010, 2:59 IST
By Gautam Sheth | Place: Mumbai | Agency: DNA www.dnaindia.com